OMG! It's a neon, pompom cushion! Say it with neon with Kath Webber's fun and funky cushion pattern project this weekend!
Materials
1 ball each in shades Seville Orange and Marine Blue
1 ball in shade Pomegranate
Size 6.00mm
OR a cushion measuring 45cm x 25cm
Say it with neon with Kath Webber's fun and funky cushion pattern! Tapestry crochet lends itself delightfully to the slogan trend, and nothing says it quite like neon! Grab a few balls of Paintbox Yarns Simply Chunky and your pompom makers for a super-fun quick boudoir cushion.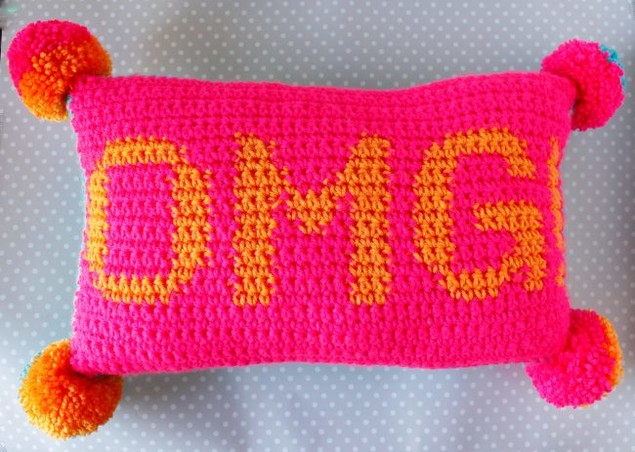 Making the cushion
1
Basic pattern:
The back and front pieces follow the same basic pattern.
Make the back piece in plain fabric using the Marine Blue, while you add the writing design with tapestry crochet.
Make 46 chain.
Starting in second Ch from hook, make 1 DC in each Ch across, turn.
45 DC.
2
Rows 2 to 30:
1 Ch (does not count as DC), 1 DC in each dc across, turn.
45 DC.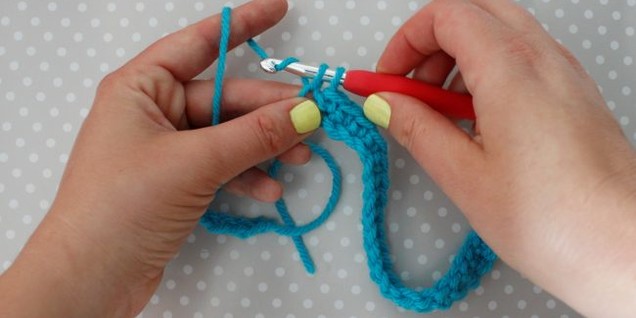 Working the tapestry crochet
1
Work to the color change:
Work in the main color until the stitch before the color change.
Insert the hook into the next st, then draw a loop back through so that you have two loops on the hook.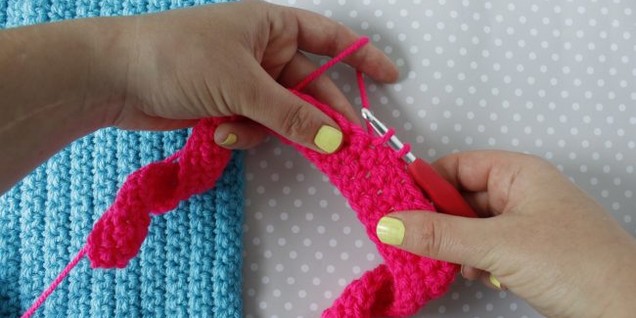 2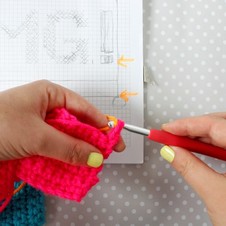 Switch to your contrast color:
Now drop the main color from your yarn hand and pick up the contrasting color.
Complete the stitch by taking the yarn over hook and drawing it through both loops on the hook.
Crochet over the main color while you work your contrasting stitches.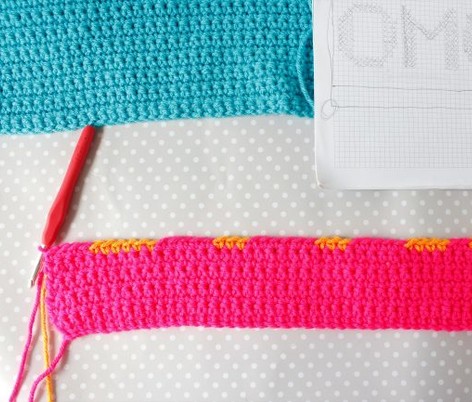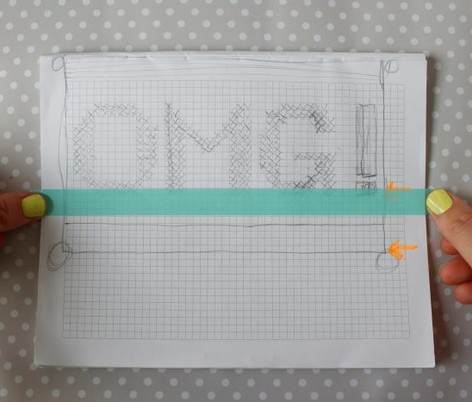 Reading a crochet chart
Read a crochet chart by starting in the bottom right-hand corner, then read from right to left.
You can use a piece of washi tape to help guide the rows. Alternate rows should be read from left to right.
Download the OMG! cushion crochet chart
Making up the cushion
1
Pin wrong sides together:
Place the two pieces wrong sides together and pin to hold in place.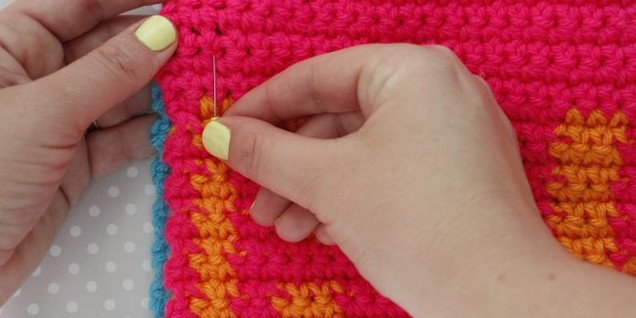 2
Oversew, and stuff:
Using a yarn needle and some left over yarn from one of the cushion pieces, oversew the pieces together, stuffing firmly with the toy stuffing before sewing completely shut.
3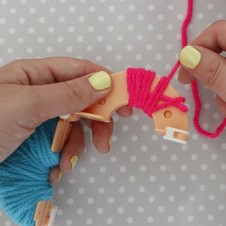 Make 4 pom poms:
Sew each one to a corner of the cushion.
There you have it! Your OMG! cushion is ready for the sofa!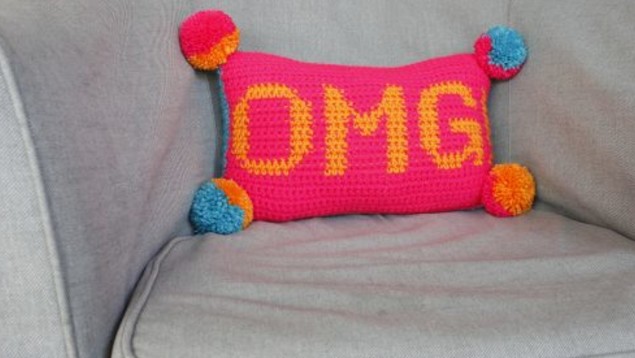 More fun and free patterns we love